Overview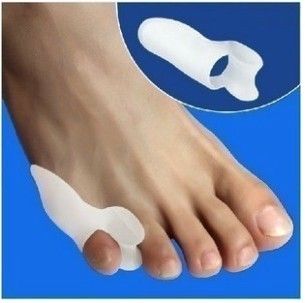 A bunion is an enlargement of ?the metatarsophalangeal (MTP) joint?, this is the big toe?s base joint that forms when the bone or tissue moves out of place. This forces the toe to bend toward the others, causing an often painful lump of bone on the foot. The MTP joint, which carries lots of weight, is stiff and sore, making even the wearing of shoes difficult or impossible. It also causes swelling of the feet to occur. Hammer toes are also associated with the formation of bunions.

Causes
High heels can exacerbate a potential bunion problem because they tip the body?s weight forward, forcing the toes into the front of the shoe. This may help to explain why bunions are 10 times more common in women than in men. People in occupations such as teaching and nursing, that involve a lot of standing and walking, are susceptible to bunions. Ballet dancers, whose feet suffer severe repetitive stress, are also amongst those who experience bunions. Women can sometimes develop bunions and other foot problems during pregnancy because hormonal changes loosen the ligaments and flatten the feet. Bunions are also associated with arthritis, which damages the cartilage within the joint.

Symptoms
Red, thickened skin along the inside edge of the big toe. A bony bump at this site. Pain over the joint, which pressure from shoes makes worse. Big toe turned toward the other toes and may cross over the second toe.

Diagnosis
Before examining your foot, the doctor will ask you about the types of shoes you wear and how often you wear them. He or she also will ask if anyone else in your family has had bunions or if you have had any previous injury to the foot. In most cases, your doctor can diagnose a bunion just by examining your foot. During this exam, you will be asked to move your big toe up and down to see if you can move it as much as you should be able to. The doctor also will look for signs of redness and swelling and ask if the area is painful. Your doctor may want to order X-rays of the foot to check for other causes of pain, to determine whether there is significant arthritis and to see if the bones are aligned properly.

Non Surgical Treatment
Bunions can be treated conservatively (without surgery) using simple measures such as well-fitting shoes, orthoses simple painkillers and padding. Physiotherapy can help improve associated muscle imbalances. Such measures will not correct or even stop the deformity but they can help with symptoms. When non-surgical treatments prove insufficient, surgery can relieve your pain, correct any related foot deformity and help you resume your normal activities.


Surgical Treatment
Research shows that 85% of people who have bunion corrections are satisfied with the results. However, a number of problems can arise. The big toe is usually stiffer than before. For most people this does not matter, but for athletes or dancers it is very important. As mentioned before, the big toe is slightly weaker with a bunion, and this transfers weight onto the ball of the foot. After bunion surgery, this transfer of weight can increase. Therefore, if you have pain under the ball of the foot ("metatarsalgia") it may be worse after bunion surgery, and it may also develop for the first time. Careful surgical technique can reduce this risk, but it cannot avoid it completely. Most people who develop metatarsalgia are comfortable with a simple insole in the shoe but occasionally surgery is required. In some people the big toe slowly tilts back toward the original position and occasionally this is bad enough to need to have the operation redone. On the other hand, the toe can tilt the other way, though much more rarely. Again, occasionally this is bad enough to need to have the operation redone. Infections in the wound, plaster problems and minor damage to the nerves of the toe can occur in any foot surgery. Usually these are minor problems that get better quickly. This may sound like a lot of possible problems, but in fact most people do not get them and are satisfied with their bunion surgery. However, this may help you to see how important it is to have any bunion surgery carried out by a properly trained and experienced foot and ankle surgeon.

Prevention
The best protection against developing bunions is to protect and care for your feet every day. Avoid tight and narrow-fitting shoes. Limit your use of high heels. Wear comfortable shoes with adequate space between your longest toe and the end of the shoe. Getting treatment for very flat or very high-arched feet (if you are experiencing symptoms) will give your feet the proper support and help maintain stability and balance.